It can be the most wonderful time of the year, but can also be full of hidden hazards that can leave us feeling more woeful than joyful! Want to avoid the ho-ho-holiday aches and pains!? Well, this ergonomic elf has some seasonal tips to avoid common hazards and keep you safe and well this December.
Working at Heights – Decorating
When hanging lights and decorations, use a step stool or step ladder instead of furniture to attach them to those hard-to-reach areas.
For decorating those higher spots, especially outdoors, use a ladder that is in good condition.
Safe ladder use:
Follow the height & weight guidelines for the ladder being used.
For every 4ft / 1.2m the ladder reaches, it should be 1ft / 0.3m from the ball at the base.
The top of the ladder should extend 3ft / 0.9m above the area you want to reach. Do not over extend yourself.
Face the ladder front on when climbing and stay in the middle of the rungs.
Place ladder on a solid, even surface. If ground is soft or uneven, use wooden planks to stabilise the ladder.
Get someone to hold the bottom of the ladder, especially if the weather is wet and / or windy.
For decorations on the roof and eaves, a cherry picker or scissor lift, if available, could be the safest option.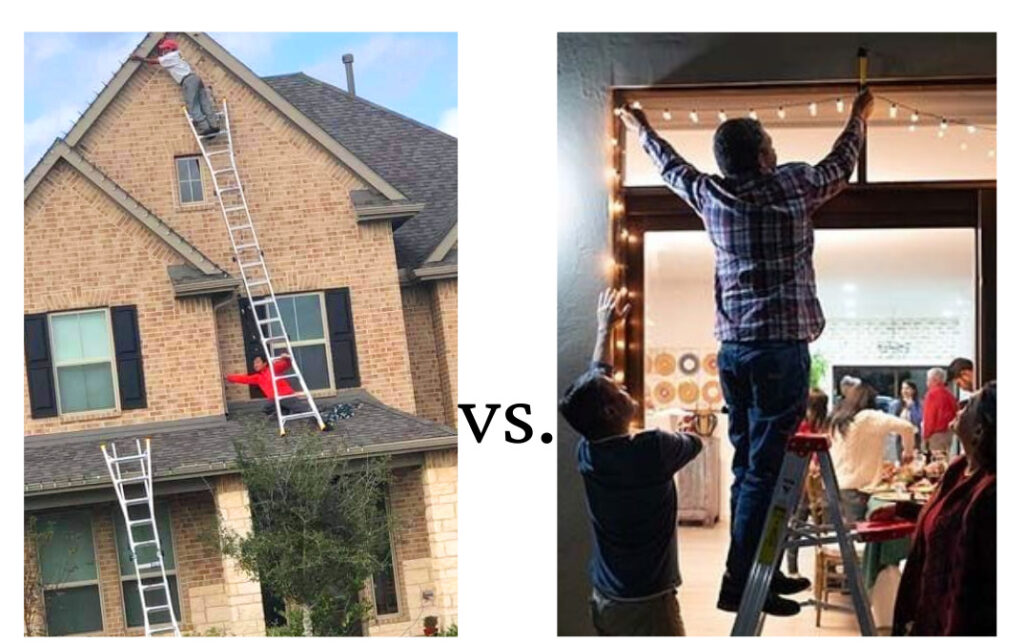 Manual Handling – Decorating, Erecting the Tree, Cooking
When lifting boxes of decorations, presents, the tree and heavy pots and pans remember the basic manual handling principles:
Squat down, keep load close, back straight and use legs to raise / lower load
Do not twist or turn your waist when holding the load
Point your feet and the load and surface you are going to place the load
If you think it is too heavy or awkward for you to manage alone, ask for help!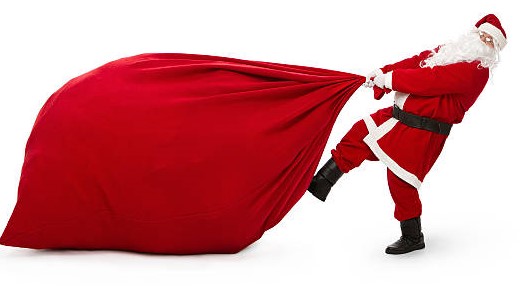 Static Postures – Preparing Food, Cooking & Washing Up
When standing for prolonged periods, you should focus on altering your position to reduce the risk of leg & lower back pain and maintain good circulation
How to alter your standing position in the kitchen:
Spread your legs and rock side to side
Place one foot in front of the other and rock forward and back
Open the under counter press and alternate resting one foot on the lower shelf
Alternate between sitting at table / on a high stool and standing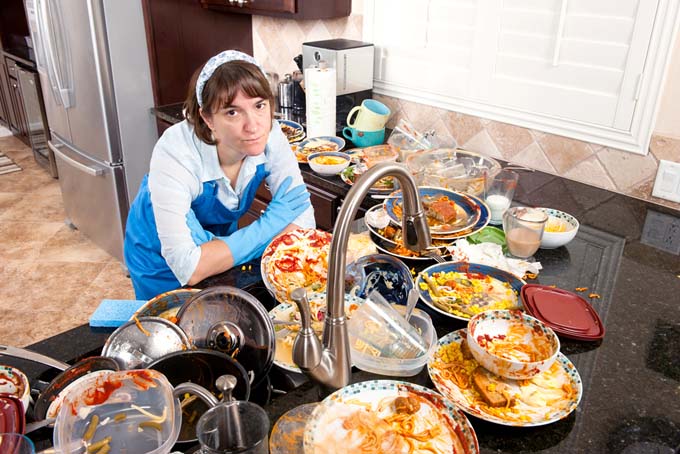 Repetitive & Adverse Postures – Preparing Food, Wrapping Presents & Loading the Dishwasher
Prepare dinner and dessert components bit by bit in advance if you can. Even better, outsource it and buy ready prepped!
Wrap presents on the kitchen table, counter, desk or even ironing board to reduce forward bending
Keep essentials, such as scissors, tape and labels close to avoid over reaching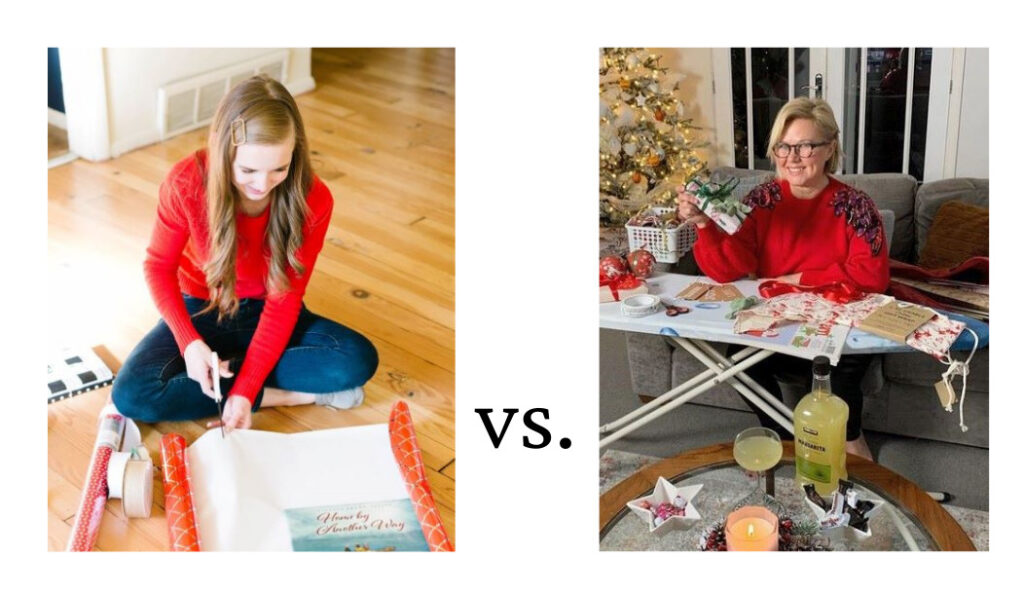 Wrap as you buy to reduce the continuous length of time spent wrapping
When emptying or loading the dishwasher, place one foot in front of the other, bend the knees and stick your bum out, or bend down to the lower levels, keeping your back straight.
Trip Hazards – Decorating & just Christmas in general!
Move wires, boxes, toys and clutter away from walkways
Keep the kitchen floor area clear when preparing, cooking and cleaning.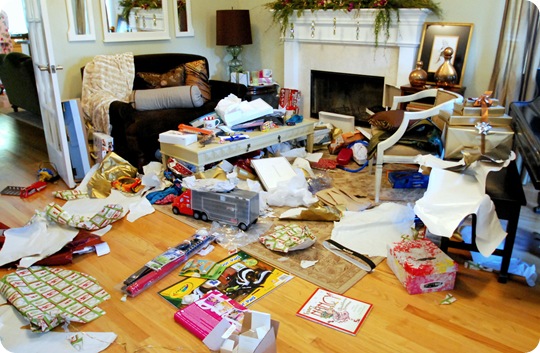 Christmas can be a busy and stressful time but using taking the time to use these ergonomic principles, as well as delegating some of the festive jobs, will help you avoid unnecessary injury and discomfort, leaving you free to enjoy the build up and festivities.